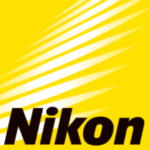 We are experts at Servicing Nikon Cameras, our talented engineers, can repair your Nikon Z-Mount and F-Mount Cameras. Everything from the brand new Nikon Z9, Z7 II, and Z6 II to the ever popular D850 and D3500.
Using only genuine Nikon parts we provide servicing and repairs for both professionals and those on the high street.
As a Nikon Service Partner you can guarantee, we know what we're doing. We're so certain of it that all our Nikon repairs are backed by a 6 month guarantee on the work we have done!
Should we have any problems with spares or of a technical nature we can request assistance or even send for a priority repair to our friends in Nikon.
Our Nikon Repair Services
We can repair both Nikon DSLR and Mirrorless Camera, as well as Lenses under warranty or out of warranty as chargeable repairs. Whether your camera is in warranty or not, your equipment is in safe hands with us.
Our team of expert engineers are here to help you get your camera or lens back as quickly as possible.
Has the shutter on your camera broken? The Shutter system on your camera is rated for hundreds of thousands of shots, but wear and tear does happen, worst case you are no longer able to take photos! We fix all kinds of mirror and sensor damage, using only genuine Nikon Parts we can fix your camera.
Dropped your Camera? The Sensors in the Nikon Z system feature an advanced image stabilistation system (IBIS), these can be knocked out of alignment if the camera receives an impact. Our engineers can estimate the work required to right this
HDMI or USB Port Faulty? The ports on your Nikon Camera are very sensitive to dust and sand ingress which can cause damage to the pins inside the ports on your camera, such as the HDMI, or USB port. We can professionally clean and replace parts on your camera, with original parts, of course.
GET IN TOUCH
Book A Repair
Note
All repairs are subject to availability of spare parts
Frequently Asked Nikon Questions
Do you repair Canon Cameras under warranty?
Yes we can service and repair Nikon cameras under warranty. Please provide a receipt or proof of purchase with the camera and the warranty card if you have bought an additional warranty.

How long is the Nikon Warranty?
Nikon warranty their cameras for one year. Additional warranties of 1, 2, or 3 years can be purchased, if you have additional warranty please send copies of both the receipt and warranty card.

Can you repair Nikon film cameras?
Although we repair many Nikon cameras, we do not repair Film Cameras.