Trusted by leading brands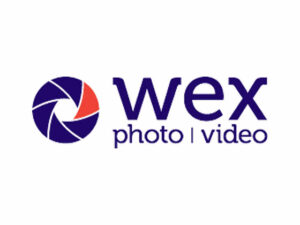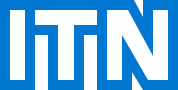 PANASONIC Lumix Camera & Lens Service Centre
Take a quick look at the latest and greatest from LUMIX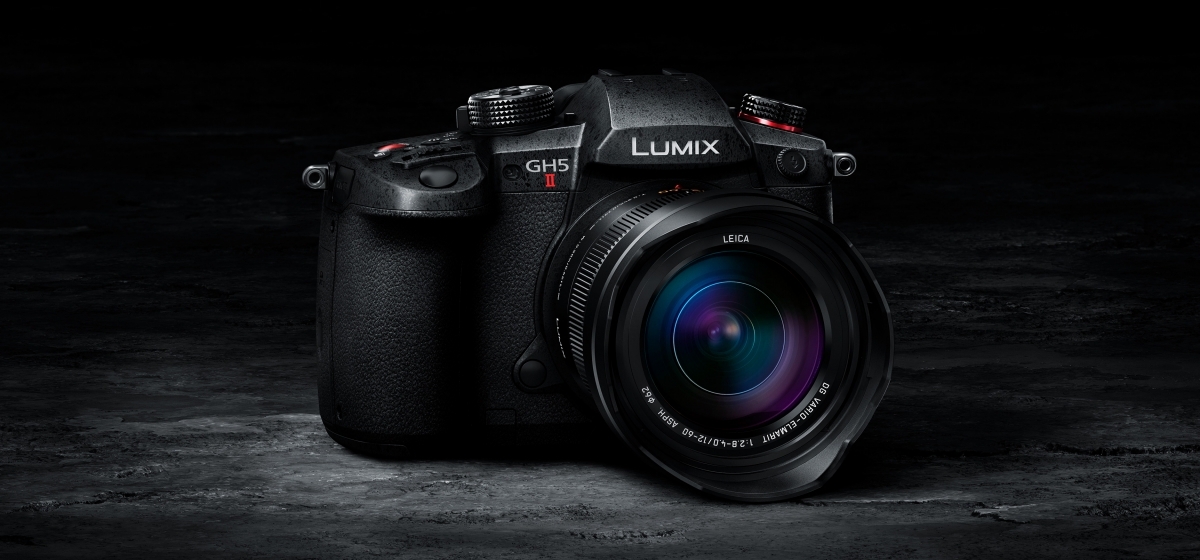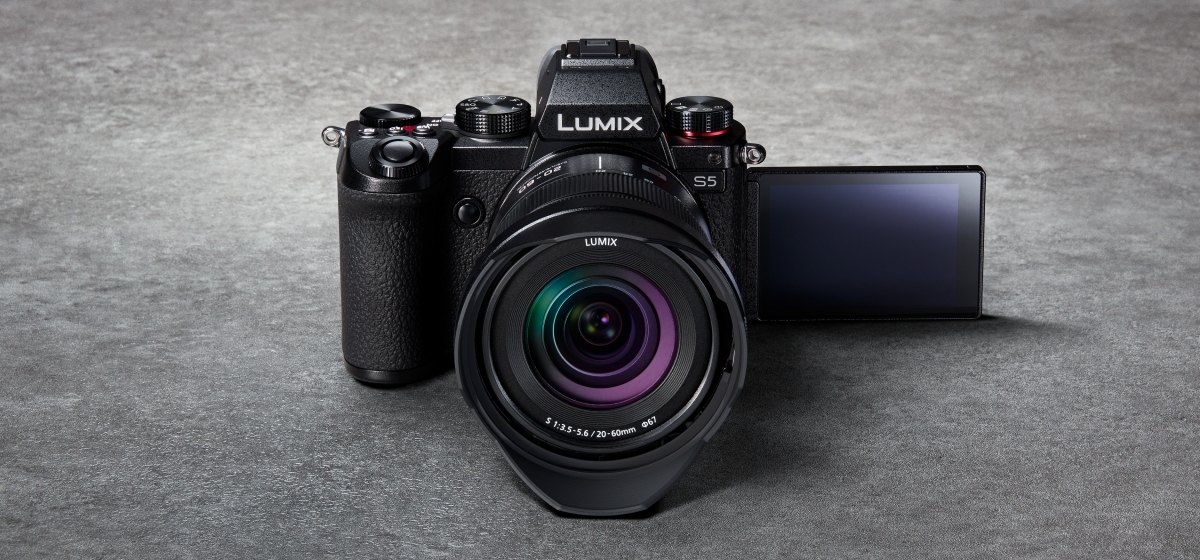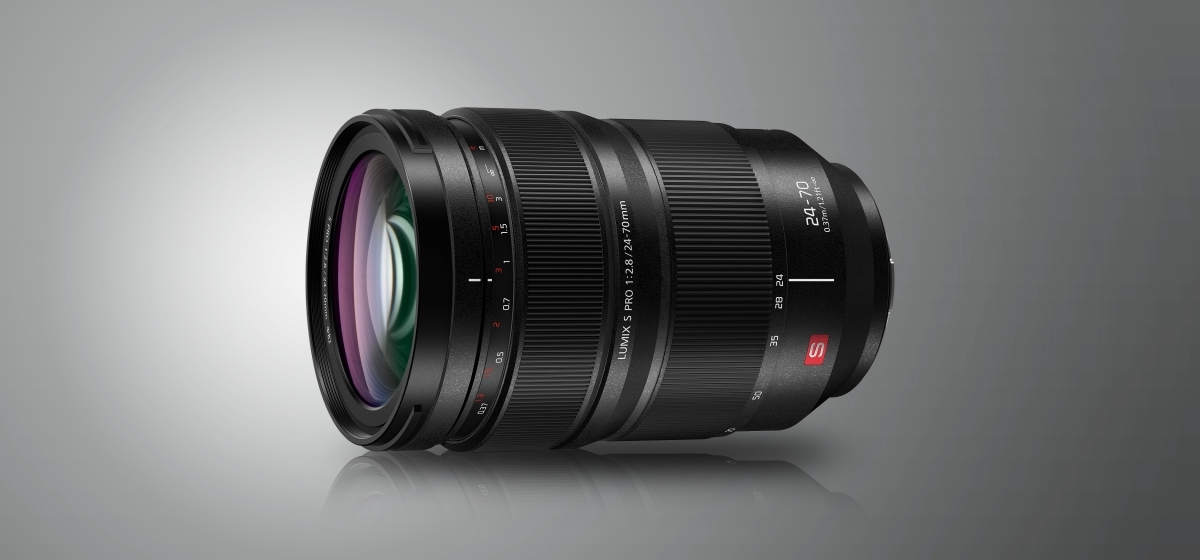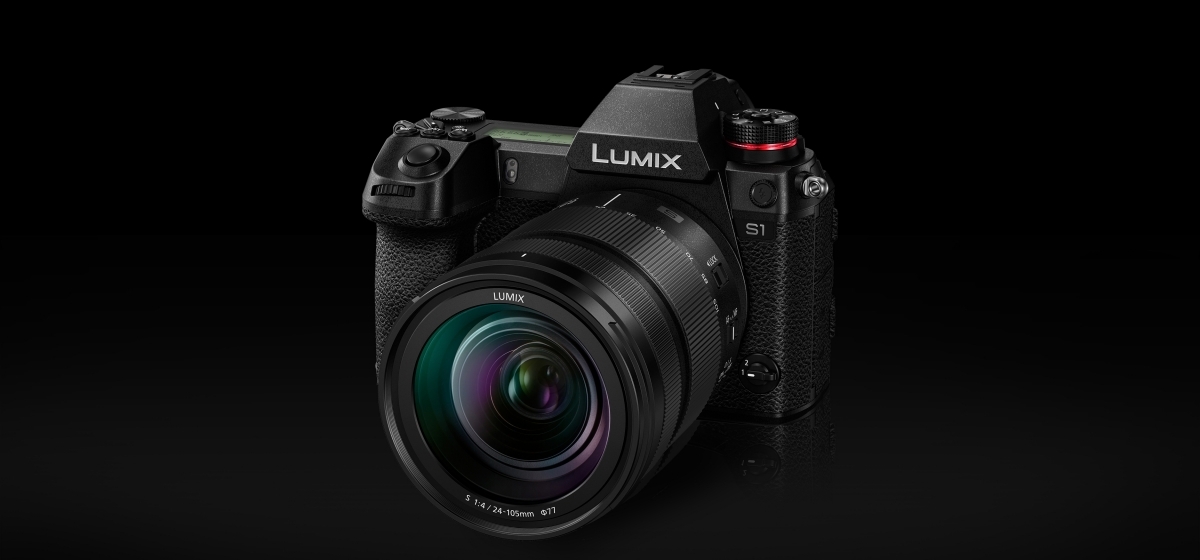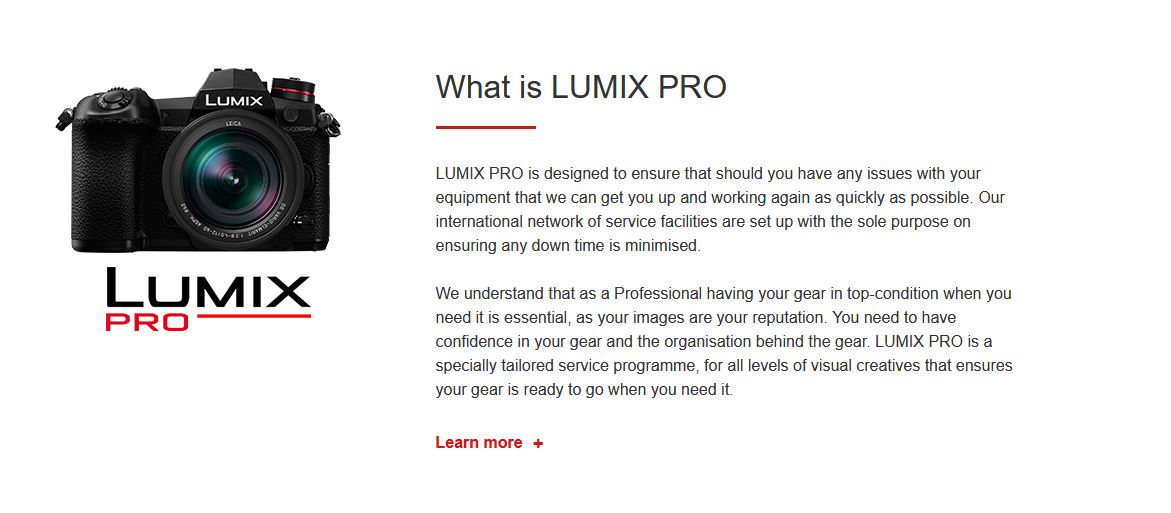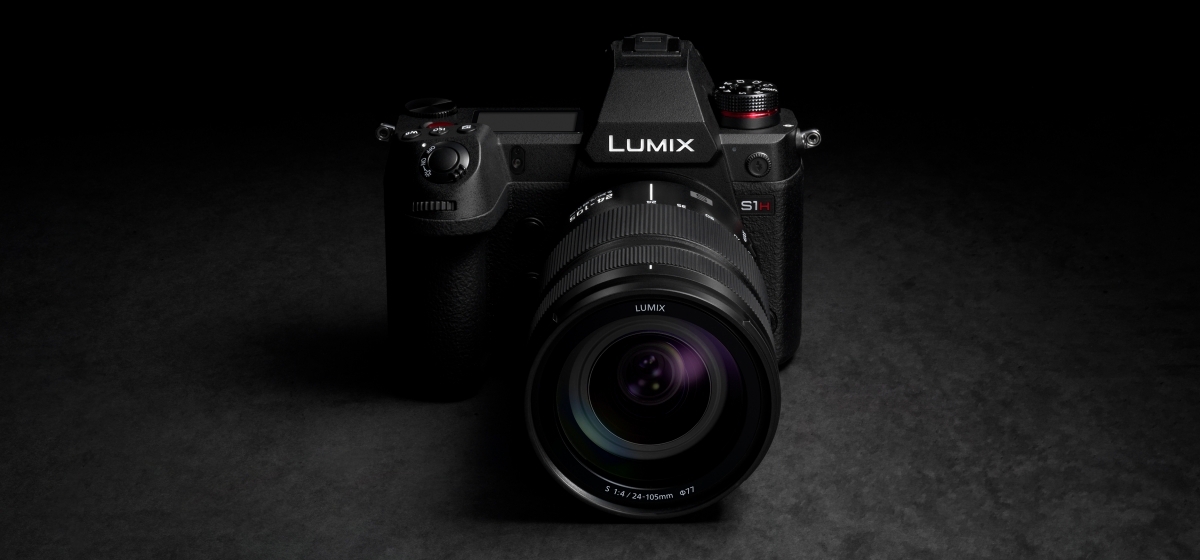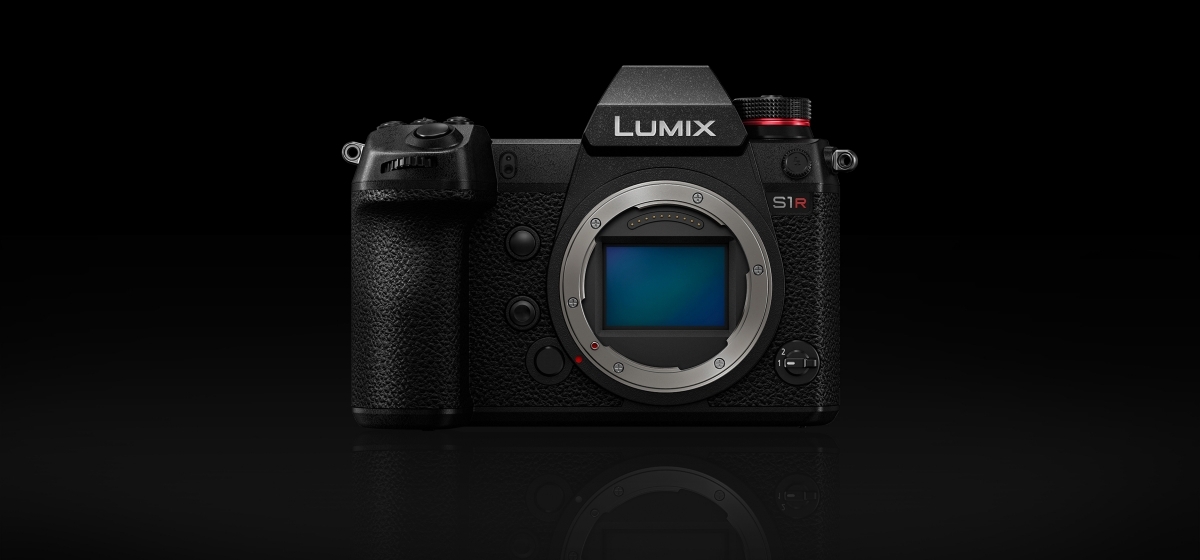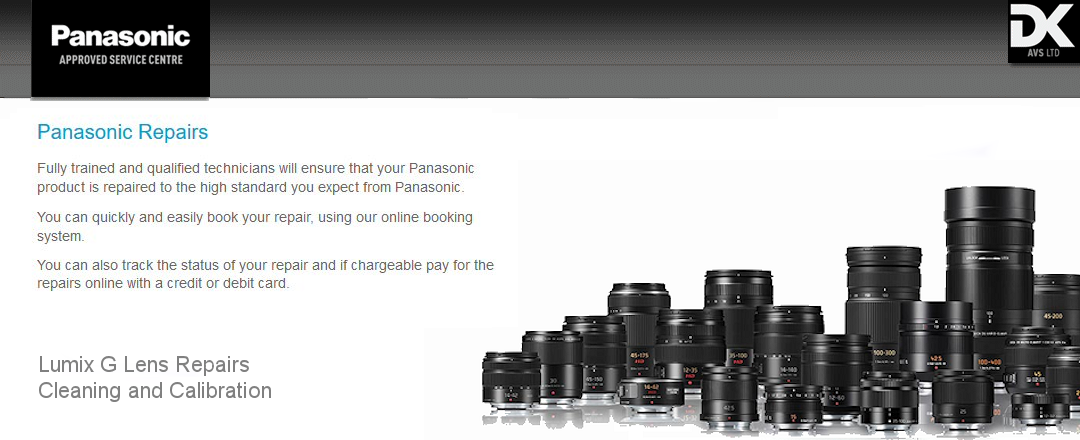 What else can DKAVS repair?
Trusted throughout the UK and used by many leading brands and businesses
Customer Testimonials
Excellent and very fast turnaround as my Panasonic DCLX100M2 camera developed a fault with its zoom mechanism and therefore returned to John Lewis Ashford (Kent) while under their warranty on 01/08/2020 and received it back on 08/08/2020 all repaired and checked.
Excellent service. A pleasure to speak to real people on the phone. Darren, the engineer, was very courteous and efficient and my microwave was fixed with three days of me reporting the fault. Margaret
margaret.rushby@btinternet.com
Excellent and rapid repair of my Panasonic under warranty. Sent in at the weekend and back by the following Thursday. Thankis

Speed of service excellent Camera now working perfectly Many thanks
Great service and quality repair
excellent service and quick turn-round. recommend.
I have used DKAVS five times for Panasonic camera repairs and that speaks for itself I suppose. They do the job in a very professional manner and always to a very high standard.
Camera repaired the day it was received and back with me two days later. Well done team -exemplary service!
Panasonic DCTZ200 repaired under warranty. Very impressed with the very speedy service - repair work turned around same day. Professional repair from a top Co. Thanks.
Dkavs recommended.
Very pleased with one week turnaround, leaving my camera once again fully functional.
Repaired same day it arrived, though unfortunately then 4 days to be sent back.
I had an issue with my GH5 which meant it needed a new mainboard (HDMI port broken). I boxed my camera up and sent it to DK on Thursday and received my camera back on Saturday Morning all fixed! Outstanding.
Extremely happy with the service!
Many thanks
Brilliant service - Panasonic DMCTZ-70 lens iris was jamming and was immediately repaired under warranty and posted back. Could not have been easier to arrange, from start to finish. Thank you!
Very pleased with a warranty repair to my camera. Very helpful and informative initial telephone enquiry, Turn around and return of camera much quicker than expected, great service, thank you.
If I could have given more than 5 stars I would have. Only 6 days from posting to receiving camera back fully repaired. Excellent and courtesy response every time I called.
Having used the company before to repair my wife's Panasonic camera, I didn't hesitate to use them again to repair my faulty camera. Again a quick and efficient repair. I wouldn't hesitate to recommend the company to friends or family.

Very impressed with quick turnaround. The camera was back in my hands in just 3 days. Thanks.
Brian G.
Very efficient service,pleasant reception staff…Camera problem sorted out very quickly and e mail sent giving me full details of the fault and repair…highly recommended
DK did a great repair job on my 2017 Panasonic Lumix camera and quickly too.
Thank you!
Very fast repair service to my camera. Returned a week later. Very impressive!
Excellent service.
Quick turnaround
My Lumix GH5 IBIS was not working as it should. DKAVS repaired it under 5 year Panasonic extended warranty, it's had a new sensor assembly and now works like new, I'm very happy.
I sent the camera on Wednesday, got it back on Saturday morning. Excellent service.
Received by DKAVS on the 4th August. Returned by post today (13th) full repaired and functional. So pleased with the service. Also really friendly and helpful customer service when I telephoned.
Very fast turnaround. Impressed.
Many thanks for repairing my camera - the grey shadow ruining photos has now disappeared! Good on-line communication and swift repair!
Panasonic DMCTZ80 sent under warranty with no LCD picture. Repaired that day with new screen, and returned quickly. Excellent service (as usual). Only quibble... if you'd let me know it was coming, I'd have stayed in to meet the postman — as it was I had to go to the Delivery Office today to pick it up. No problem... the dog got a 'different' walk! I'm not going to lower my score for that.
Camera developed problem with lens cover failing to open and close properly soon before holiday. Thrilled at quick (same day) turnaround and efficient service. Steve
Dropped my Panasonic DMCTZ60 on holiday so could no longer use my camera. Now all fixed and back in working order. Efficient service. Many shops said repairs would take 6-8 weeks, this was turned around in a few days. Would use again.
Great service. No fuss and done quickly. Thank you.
Very speedy and efficient service. Camcorder now restored to its previous functioning status.
Repair to Panasonic camera fast and efficient. Return packing excellent, many thanks.
Camera: Panasonic TZ60
Just a note to thank you so much for the repair to my Panasonic camera. It was returned the other day and only a short while after I had sent it to you. I can now take it on my trip to South America knowing that it is in tip-top order.
I found the entire experience of dealing with your company entirely satisfying from the minute I first called to the time my camera was returned. The efficiency and level of customer service was exemplary and I thank you most sincerely for this.
Kind regards.

Very impressed with the speed and quality of the service. My old camera now has a new lease of life!
Really first class service from booking in,receiving feedback and my camera returned in a couple of days.
Just received my Camera following warranty repair. So impressed with the service of the team and to achieve a same day repair and dispatch is really impressive. I was not expecting my camera back with me until after my holiday. The slowest bit was the postage. I would recommend your company to all photographers.
Thanks to all the team

Quickest turnaround I have ever had in a repair. Excellent service.
I have always used DK AVS for any repairs to my cameras.
However I recently sent in my Panasonic SD90 with focus Issues, and apparently the Engineer couldn't find no fault with the lens?
The issue still remains - the problem I'm getting is "Blurry Footage" and I have no idea why I get this, can someone contact me?
Above all that I can't fault the service in general.
Thank You!
Our t.v. Was repaired today by a very pleasant And efficient technician . Their service has been outstanding .
I sent my Panasonic TZ80 for repair, it was received on Tuesday, repaired and returned to me by Saturday. Superb service and super fast turnround. Very impressive. Thank you.
Fantastic service, replaced zoom motor assembly. All done within a week. So glad Panasonic recommends DKAVS as official repairers for Panasonic's cameras. Will definitely use again if needed.
Very prompt repair to my Panasonic camera under warranty. Returned in working order within days of receipt. Excellent service. Thanks.
My Panasonic 100-400 seized in the middle of an air show. Whilst under warranty I expected the usual, "Our technician thinks the only way this could happen is that it was dropped" To my surprise no such problem and the repair was carried out on the same day it was released. First class service will use you again if I have problems with any of my Panasonic lenses. Thankls
My beloved TZ200 was posted 2nd Dec and received back fully repaired on the 10th. That's excellent service!
Very impressed indeed by the excellent service provided by DKAVS. The replacement part for my Go Pro camera arrived very quickly with no fuss whatsoever. Thank you for your excellent service which is very much appreciated.
My Lumix camera lense had jammed completely and was unusable but is now working like new. Thank you!
Contacted DK online I was very quickly allocated a job No. along with postage advice. My camera was repaired same day as they received it and posted back to me under Panasonic 5yr warranty scheme free of charge.
Thank you .
A fabulous service .
Panasonic DMCTZ80 sent under warranty with no LCD picture. Repaired that day with new screen, and returned quickly. Excellent service (as usual). Only quibble... if you'd let me know it was coming, I'd have stayed in to meet the postman — as it was I had to go to the Delivery Office today to pick it up. No problem... the dog got a 'different' walk! I'm not going to lower my score for that.
Most impressed with the quick turnaround.Sent my DMC-TZ90 camera in on Monday and came back to me 5days later repaired.Would definitely recommend.
An impeccable service, extremely fast and efficient, I couldn't have asked for more. I will 100% recommend them to friends and family.
Thank you so much for mending my camera and dispatching it so promptly. I am very grateful for the efficiency of your company, and for the way you kept me in touch with proceedings.
With kind regards,
Griselda

Outstanding, efficient and quick service
Camera taken into John Lewis for warranty repair pre lockdown! Delighted to receive new camera today. Lovely surprise as wondering whether I would ever see it again! Thank you
Very impressed. Sent 4.30 Monday back with me Wednesday 12.00 Fantastic service Under warranty but be more than happy to use in the future. Thanks

Excellent service Repaired and returned very quickly. Many thanks.
Excellent service on repair of my TZ80 camera. The repair was done under warranty. I sent it in on Monday and it was back home on Saturday. Great stuff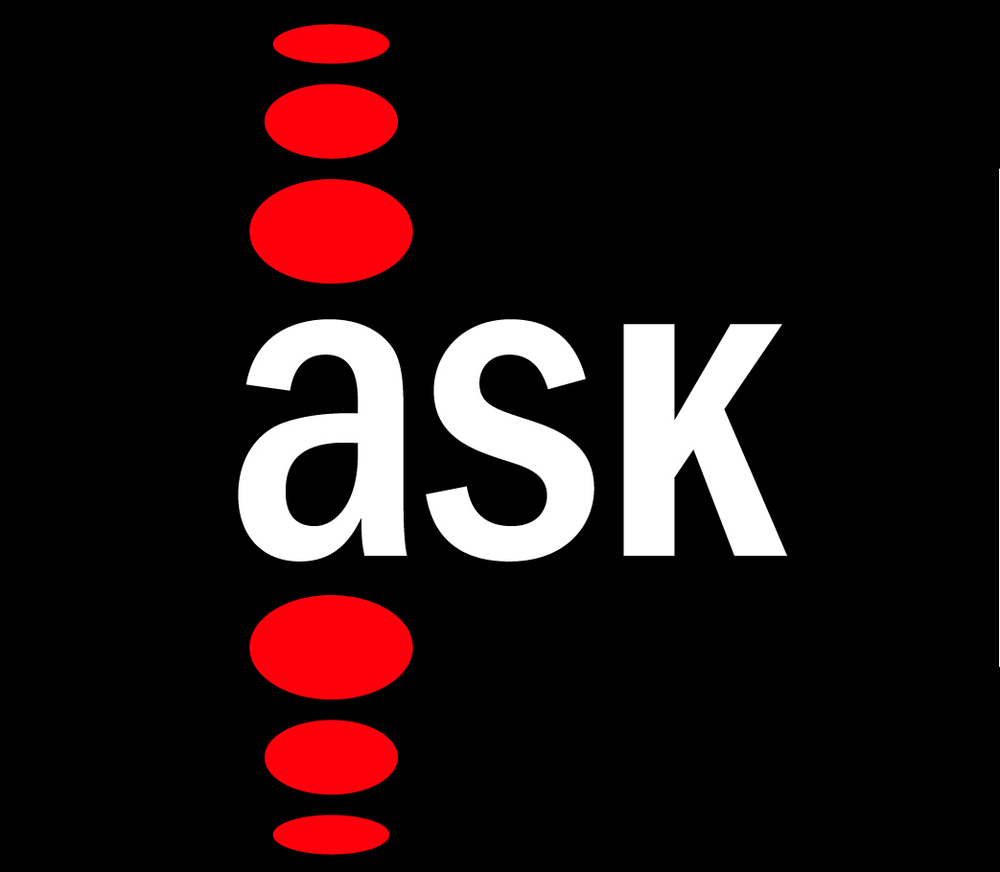 Excellent service, The camera, TZ60, returned within a week and in full working order. Well done everyone.
Poor service
Told it would take 1 week and after two weeks still no spare parts from Panasonic
DK AVS not chasing them up to find out why
Now expected repair will be one month later
no camera for holidays
very angry
Easy process to return camera (DMCTZ80). Repair done very quickly under extended warranty and returned to me in full working order. Couldn't ask for more. Thank you.
Absolutely excellent and quick service between John Lewis and DK AVS, repairing my Panasonic Lumix which had a focus error. It was stripped down, some parts were replaced and it was returned to one very happy and satisfied customer. Many thanks.
Lumix g80 touch screen not functioning as it should . Sent by my local shop for warranty repair. It was sent off and repaired and all seems to be well. Comments from the engineer confirmed the work undertaken
Very friendly and excellent service.My microwave is as good as new. Special thanks to the gentleman who allowed me to use the facillities after my long drive.
Many thanks to all concerned.
Excellent service as always
Sent my Lumix DMC-TZ70 in for a warranty repair. Tracked the progress online and the camera was back to me within a week and in full working order. Absolutely delighted with the service. Thank you!
Absolute fantastic service posted the camera a week today and it was returned by post today fully repaired could not have had a better service. Many thanks.
I was amazed with the speed of the repair to my camera.I cannot fault the service. Thank you
Excellent speedy service ! Great customer service by phone and email . Highly recommend .
My Panasonic Tz70 was repaired and returned within a week .
Thank you .
Excellent service and repair. Great communication throughout and loved the repair centre tracking facility.
Panasonic TZ90 camera repaired under warranty. Fast repair. I was kept informed. Fast return. Now working fine. Great.
I was very worried when my FZ82 had a problem with it's zoom. UK Digital recommended that I contact DKAVS. I went online and found the repair procedure very straight forward and posted my camera as instructed on the website. Within 2 weeks the repair was completed and today, 29th November the camera has been returned carefully packaged and in full working order. Thanks for excellent service.
Fault Reported:
"focus error", lens does not retract. On charger, "switch off and start
again", lens extends and retracts on power on/off. Whirring sound from cam
body, focus not engaging (?)
I sent off my camera by Royal Mail Guaranteed 1pm Delivery at 12:23 on 28/Aug/2018 as suggested. Most surprising was the knock on the door on Saturday 31st and the camera returned, having been stripped down and repaired under the 5 year warranty , with no charge. I had taken almost 4 months to decide to send the camera off, as I believed the focus problem would be dismissed
as 'wear and tear' or 'user damage' after 3 years of solid performance, so was happy and grateful to receive the camera
back ready to go again and unexpectedly free of charge.
Took advantage of a Panasonic 5 year warranty promotion 4 years ago on a TZ80 - knowing how much there is to go wrong with these advanced superzoom compacts. Good decision. These guys returned the fixed camera faster than I would have believed possible with an invoice for £0.00. More than a little impressed.
My FZ1000 repaired under warranty and returned in good time. We were kept fully informed re progress. Excellent service, thank you.
Hilary Mackie
I got my repair done promptly and returned right away , Expellant service ,Thank You
Received a quote via email then when I sent the camera the price of the part miraculously doubled! Additionally tried to charge me £40 for labour for a job that literally takes seconds (multiple videos on you tube showing how easy it is to replace the battery door). They refused to negotiate on the labour charge and promptly sent my camera back unrepaired. Shoddy and dishonest and quite happy to rip people off.I Would never use this company again or recommend. Now let's see if they post this testimonial - bet they won't!
Excellent service. Most impressed by the engineer who fixed our problem.
Many thanks to Andy and the team for sorting out an unexpected issue with my 50-200mm. They managed the communication all the way to Japan to give me back one my best performing lenses. They also split the delivery to return the camera earlier as the repair of the lens was taking longer due to component shortages (not their fault). Thanks again for a great service
Excellent service for my Lumix DMCZS40 with a lens problem. Quickly sorted. This is the second time I have used this great service. Thank you.
Excellent repair of my Sony HX60 camera. Great job, many thanks!
Thank you very much for repairing my camera. The whole process has been very easy and your tracking system is excellent. I won't hesitate to use you again and to recommend you to friends. Many thanks
One day turnaround is amazing and a few minutes of operation suggest all the (related?) faults have been cured. Only missed the opportunity to bore any of the technicians with stories about trying to make transistors from germanium in the early 60's or that my wife probably taught their grandparents at Balcombe Rd School! Seriously thanks for the good service.
First class service, excellent repair, quick turnaround, good feedback. Well done thank you.
just received my video camera back, what an amazing and super quick service, I posted it 20.07.18 and recieved it today 23.07.18 brilliant service and camera working 🙂 Thankyou
I sent my Panasonic DMC-TZ70 camera back for repair under warranty. Two main problems being that the zoom would not extend and retract and there was dirt inside the lens. Fantastic quick service with the camera returned fully repaired in under 10 days. great communication. Fantastic service, would definitely recommend this company. Many thanks. A*********
Excellent service, camera stripped, repaired, tested and posted back the same day.
I've just received my camera from you fully repaired. I couldn't be more pleased. Five star service.
fastest service I have ever known brill.in all ways.mal.b.
Despatched camera to you on 7 August. Arrived back repaired 10 August. Well done and thanks.
Camera Lumix DMCTZ100 warranty repair
Amazing service this morning from your engineers. Both cheery and professional. Thank you.
fantastic service! My Lumix GH5 came back fully fixed and in great condition. Speedy service. would recommend again!

Great service. Camera returned after only 2 working days. Many thanks.
Jim H
Super quick and efficient service. Thank you.
Amazing service. They received my camera on the last day of the warranty, fixed it the same day and I had it back a few days later. No quibbles, no charge. This would be terrific service at any time let alone in the middle of the Covid crisis!
Camera fixed and returned within 3 days. Excellent service.
Your technician Richard was wonderful , very patient , explained everything and sorted it all out for us . Very happy .
Thanks for a lovely job! My camera reqd a new lens and alignement as debris had got inside; impressed!

I really cannot fault this company who in my opinion set the benchmark for others who wish to provide the highest customer service should aspire to. Their online system provides on-going feedback throughout the process including linking into the return courier. This coupled with an amazing turn-round repair time was a revelation. Posted on a Tues and back in my hands properly packed on Sat. Superb!
I am so grateful my local electronics shop recommended contacting DK audio, as the problem with my camera was a complicated issue. I was not hopeful it could be fixed, but low and behold it is now working perfectly. Efficient and trustworthy service with great communication. Would highly recommend and use again. Thankyou!
Useless service. SD card slot of my GH5 has a problem. it doesn't eject out card easily. Card tend to get stuck. Sent for repair. came back ( after ONE month,which might be Curry's fault) with issue as it is. so i lost one month without shooting and problem there as it is.. not impressed. 2000 pound camera with poor build quality and equally poor support it seems.
*** camera was repaired by DKAVS and returned to currys within 9 days ***
Fantastic service repaired Panasonic
Lumix DCTZ200 new LCD screen all
done and returned within 3 days thank you Lyndon
Easy to send for warranty repair via website. Very quick turnaround even during COVID restrictions, good repair and well packaged. Would recommend for warranty or paid repairs, extremely professional throughout.
Repaired and back to me in five days and that included a weekend. Unbelievably fast service and my camera is now as good as new.
Repaired same day. Fast turnaround.
Well done!
Superb service, Panasonic camera fault repaired under warranty, and returned the next day, and working perfectly
Excellent Service--I thought my VHS player was kaput although the DVD & Hard Drive were OK--Very quickly sorted by dkavs and very reasonable--will definitely recommend--Many thanks
Very helpful advice and rapid service. My camera's handstrap broke and it fell to the ground and was badly damaged. Thanks to DK's advice that it was still covered by guarantee (which I thought had expired). So I got an excellent repair very quickly and free of charge. Thank you Andy and the team.
Would definitely recommend and use again DKAVS. Followed the clear and easy to follow instructions and everything flowed as explained. From initial contact to return of the camera ten working days passed. Very Happy customer

Just received my camera after big repair job ( dropped in sea water ) Communication and service excellent , very happy with the job.
Always been impressed with DK brilliant service as usual as my Panasonic Cameras get a lot of use. Lens Jammed and returned fully working. Very grateful for such an excellent service.
Lumix camera (7 years old but much loved) repaired successfully after electronics malfunction. Very good service and communication throughout; slight glitch re delivering the camera back to me, soon resolved. I recommend these guys.
Brilliant service I can see why you are the recommended repairers to Panasonic camera back as good as new thanks.
Andrew Cooper
Posted my Lumix DMC-TZ80EB-K camera in for a warranty repair which was successfully completed and returned within a week Excellent efficient service.
Excellent service. Warranty repair on my Lumix Camera. So pleased to have it back in record time.
Thank you so much.
Janet
Our 4 yr old comb. microwave 'died' last Thursday eve. We discovered DK-AVS, so dropped it off the next day for quote & repair. Quote received Friday pm and m/w was repaired 'good as new' ready to collect Monday. You cannot beat such excellent service anywhere! Thank you so much to Steve who found the fault & repaired it so promptly, also to Sonny for being so efficient, friendly & helpful. I am so grateful, thank you.
Super efficient service. Camera returned to DK AVS by John Lewis on 15th July. Accepted as non-reparable by Fujifilm and new replacement received 7th Aug. Given the state of the country at present - I think this is fantastic! Thank you.
My Lumix G7 repaired and working great ManyThanks.,
Microwave repaired same day! Really impressed. Brilliant service. Couldn't ask for more. Thank you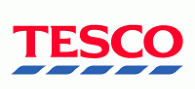 Panasonic Microwave bulb replaced within half an hour whilst I waited. Very helpful staff on the telephone and in the office. Definitely recommend.
Thank you so much DK Audio Visual Services for such excellent service. My DMCTZ60 camera lens issue was fixed on warranty the day it arrived and is now back to its usual fantastic self. Thank you.
ALTHOUGH THE REPAIR TO MY LUMIX CAMERA WAS FIRST CLASS I HAVE GIVEN THE SERVICE 4 AS THE RETURN POSTAGE WITH ROYAL MAIL WAS EXORBITANT , I WAS CHARGED £21 COMPARED TO THE £4 IT COST ME TO SEND .
DK AVS were the recommended Sony repairers for our almost new Sony TV. They were so efficient keeping us informed with texts and emails about parts etc & turned up exactly on time to replace the mother board. Really good service
Our GH5 was badly damaged and my gut feeling was that it could have been prohibitively expensive to repair, however DK AVS had it back to me good as new. Fantastic service and a really friendly team.
Just outstanding efficiency. My Lumix TZ100 was repaired and checked the SAME DAY that it arrived at DK AVS. It was back with me working perfectly almost immediately. I'm still stunned at this speed of turnaround.
Lumix camera received and repaired on the same day, the well protected parcel arriving back to me the following day. Superb service. Am delighted, many thanks.
Very impressed, quick turnaround. Camera is now back in full working order.
Get a quote by sending in your gear
Once we'v thoroughly inspected your camera we can estimate the repair charges and email you